Wednesday 1st March 2023
INTERACTIVE ACTIVITIES
BY FLOOF AND FRIENDS
Interactive early childhood development activities
Floof and Friends is an educational flash card game designed to target the three key aspects of early childhood development; cognitive, social and emotional development. The game aims to reduce screen time through structured play and allows children to explore these areas using their imagination with Floof as a guide.
︎
Wednesday 1st March, 5:00PM - 11:00PM
︎
Courtyard C
︎
Free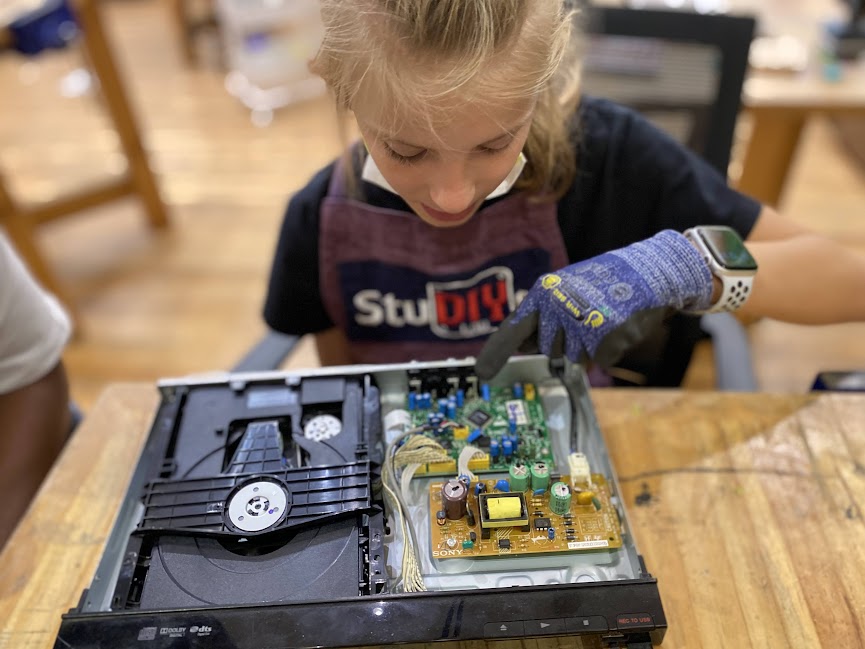 CRAFTS WORKSHOP
BY STUDIYO LAB
Reverse Engineering
This is an exciting project for makers to turn into 'little engineers' and learn about technology, objects and various materials through reverse engineering and the process of disassembly.
︎
Age: 5+
︎
Wednesday 1st March, 5:00PM - 6:30PM
︎
Courtyard C
︎
Free
WEAVING
BY MAY ALI

This workshop introduces kids between the ages of 8 and 14 to the world of weaving using a loom. Guided by our multidisciplinary artist, May Ali, they will learn how to interweave threads or yarns to create unique patterns and designs. Through hands-on exploration, the children will develop their creativity and discover new techniques for weaving. At the end of the workshop, each child will have their own woven masterpiece to take home and showcase with pride. This workshop is a perfect opportunity for kids who love crafting, art, and textile design. Using a loom, they will learn the traditional art of weaving and create beautiful pieces that they can be proud of. This workshop is sure to be a memorable experience for the kids and a great way to encourage them to continue their creative pursuits.



︎
Age: 8 - 14
︎
Wednesday 1st March, 5:00PM - 7:00PM
︎
House 45
︎
Free
CINEMA SCREENING
BY LOOKING GLASS
Shorts program 3: Sustainability Champions
Showcasing:
My Better World - The Flood Story (10 min)
Coral Woman (11 min)
Funny Fish (6 min)
︎
Wednesday 1st March, 6:45PM - 7:12PM
︎
Courtyard C
︎
Free
CINEMA SCREENING
BY LOOKING GLASS
Shorts program 2: Around The World
Showcasing:
One more hat (5 min)
Travelling through brush and ink (4 min)
About a mother (8 min)
︎
Wednesday 1st March, 7:12PM - 7:29PM
︎
Courtyard C
︎
Free
CINEMA SCREENING
BY LOOKING GLASS
Shorts program 1: Home - grown stories
Showcasing:
Go On (3 min)
The Adventures Of Sindbad (22 min)
The Ocean Duck (6 min)
Maihoda (10 min)
︎
Wednesday 1st March, 8:30PM - 9:21PM
︎
Courtyard C
︎
Free
CINEMA SCREENING
BY LOOKING GLASS
Shorts program 3: Sustainability Champions
Showcasing:
My Better World - The Flood Story (10 min)
Coral Woman (11 min)
Funny Fish (6 min)
︎
Wednesday 1st March, 9:21PM - 9:48PM
︎
Courtyard C
︎
Free
CINEMA SCREENING
BY LOOKING GLASS
Shorts program 2: Around The World
Showcasing:
One more hat (5 min)
Travelling through brush and ink (4 min)
About a mother (8 min)
︎
Wednesday 1st March, 9:48PM - 10:05PM
︎
Courtyard C
︎
Free
CINEMA SCREENING
BY LOOKING GLASS
Shorts program 1: Home - grown stories
Showcasing:
Go On (3 min)
The Adventures Of Sindbad (22 min)
The Ocean Duck (6 min)
Maihoda (10 min)
︎
Wednesday 1st March, 10:05PM - 10:56PM
︎
Courtyard C