SATURDAY 4TH MARCH 2023
PERFORMING ARTS WORKSHOP
BY SHARJAH PERFORMING ARTS ACADEMY
Jazz Workshop

This fun, varied form of dance workshop, Modern/Jazz will incorporate different styles from lyrical to funky and technical jazz awareness. A lot of emphasis is given to stretching and strengthening the body and limbering exercises. We will listen to many forms of musical choices to enhance and broaden the students' knowledge of world dance
︎
Saturday 4th March, 4:00PM - 5:00PM
︎
Courtyard C
︎
Free
INTERACTIVE ACTIVITIES
BY FLOOF AND FRIENDS
Interactive early childhood development activities
Floof and Friends is an educational flash card game designed to target the three key aspects of early childhood development; cognitive, social and emotional development. The game aims to reduce screen time through structured play and allows children to explore these areas using their imagination with Floof as a guide.
︎
Saturday 4th March, 4:00PM - 12:00AM
︎
Courtyard C
︎
Free
VISUAL ARTS WORKSHOP
BY STUDIYO
Wood Turning
In this woodturning workshop for kids, participants will learn the basics of woodturning and create their very own chess piece. The workshop is designed to be a hands-on, interactive experience, and our expert instructors will guide participants through the process of wood marking, lathe setup, and the woodturning techniques needed to create their chess piece.

︎
Age: 5+
︎
Saturday 4th March, 6:30PM - 8:00PM
︎
Courtyard C
︎
Free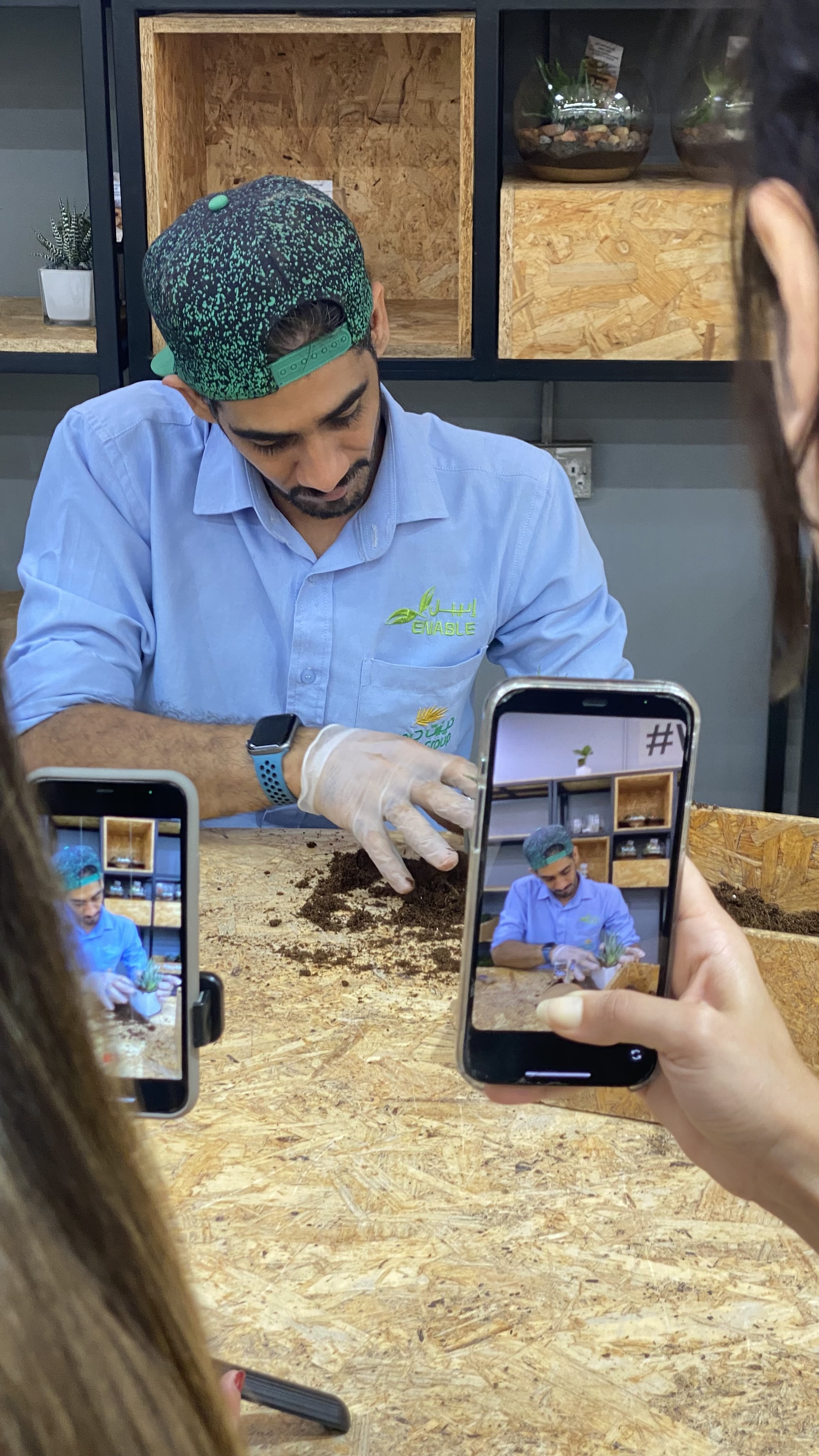 GREEN WORKSHOP
BY ENABLE
Plant your own cactus
Train visitor on how to create a succulent terrarium.
︎
Saturday 4th March, 5:00PM - 6:00PM
︎
Courtyard C
︎
Free
CINEMA SCREENING
BY LOOKING GLASS
Shorts program 1: Home - grown stories
Showcasing:
Go On (3 min)
The Adventures Of Sindbad (22 min)
The Ocean Duck (6 min)
Maihoda (10 min)
︎
Saturday 4th March, 6:45PM - 7:36PM
︎
Courtyard C
︎
Free
CINEMA SCREENING
BY LOOKING GLASS
Feature: The Knight and The Princess
︎
Saturday 4th March, 8:30PM - 10:05PM
︎
Courtyard C
︎
Free
CINEMA SCREENING
BY LOOKING GLASS
Shorts program 2: Around The World

Showcasing:
One more hat (5 min)
Travelling through brush and ink (4 min)
About a mother (8 min)
︎
Saturday 4th March, 10:05PM - 10:22PM
︎
Courtyard C
︎
Free
CINEMA SCREENING
BY LOOKING GLASS
Shorts program 3: Sustainability Champions
Showcasing:
My Better World - The Flood Story (10 min)
Coral Woman (11 min)
Funny Fish (6 min)
︎
Saturday 4th March, 10:22PM - 10:49PM
︎
Courtyard C
︎
Free
CINEMA SCREENING
BY LOOKING GLASS
Shorts program 1: Home - grown stories
Showcasing:
Go On (3 min)
The Adventures Of Sindbad (22 min)
The Ocean Duck (6 min)
Maihoda (10 min)
︎
Saturday 4th March, 10:49PM - 11:40PM
︎
Courtyard C
︎
Free
CINEMA SCREENING
BY LOOKING GLASS
Shorts program 2: Around The World

Showcasing:
One more hat (5 min)
Travelling through brush and ink (4 min)
About a mother (8 min)
︎
Saturday 4th March, 11:40PM - Closing
︎
Courtyard C
︎
Free